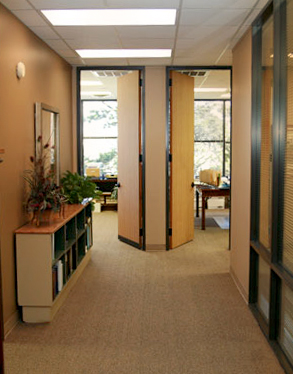 About Us

Given the many years of recognized experience of the firm's attorneys over a broad spectrum of legal practice areas, in business, and in governmental affairs, one of the firm's primary strengths is finding prompt, practical, and cost-effective solutions to complex legal issues.

Since the firm provides most of the legal services typically needed by emerging companies, the firm serves as the outside "general counsel" for many of its emerging company clients.


Attorneys in the firm are among the most experienced attorneys in Austin in the areas of mergers and acquisitions, equity and debt corporate financing transactions, labor and employment and workplace safety law, intellectual property, and technology matters.


The firm's attorneys are particularly recognized for their understanding of the interplay of technology and intellectual property with business and government and their ability to provide integrated advice on complex legal issues facing knowledge-based enterprises.


The firm's intellectual property attorneys are recognized as leaders in the representation of nanotechnology companies and research universities, having obtained some of the most fundamental nanotech patents in the world.


The firm's attorneys have represented universities in Texas on technology commercialization ventures.


Attorneys in the firm have represented buyers and sellers in a large number of complex merger and acquisition and corporate finance transactions.



The firm's attorneys have advised industrial companies, project developers, and governmental entities in the development and financing of large industrial and infrastructure projects, including fossil fuel-based independent electric power facilities, renewable energy projects, and public-private partnerships.


The firm also provides mediation, arbitration, and litigation services to help its clients resolve a wide variety of legal disputes, including business, intellectual property, employment, labor, and OSHA disputes.


In addition to providing high-quality services to their clients, the firm's lawyers are very active in community organizations and civic matters. Lawyers in the firm have served on and offered legal advice to numerous charitable, governmental, and quasi-governmental boards, ranging from the boards of Junior Achievement, Make-A-Wish Foundation of Central and South Texas, Greater Austin - San Antonio Corridor Council, Texas Nanotechnology Initiative, The Blanton Museum of Art, The First Tee of Greater Austin, St. Gabriel's Catholic Schools and the Austin Theatre Alliance, to the Board of Regents of the Texas State University System and the Executive Committee of the University of Texas System Chancellors Council.